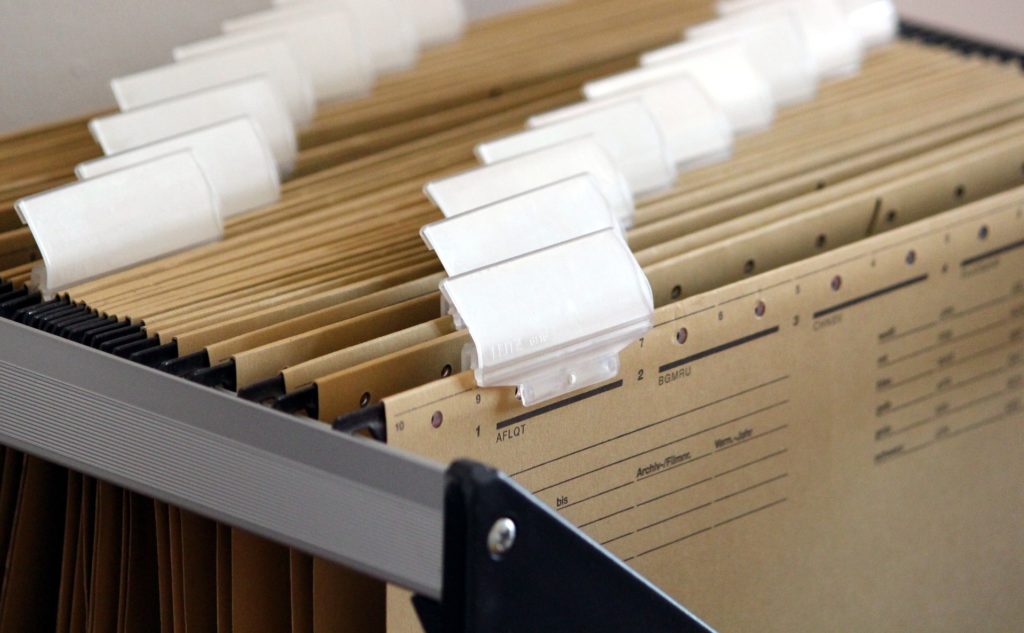 You've successfully completed an important transaction. The purchase order, invoice, and sales order have all been filed, signed, saved, and completed. For a major business, this may seem like the end of the process: the documents are finished, so all that's left is to store them. But there's more to this endpoint than you might think. The question of what to do with your business documents shows why anyone using continuity and management planning has to think ahead.
Even in 2018, hard drive storage is in common use. An Enterprise Storage Forum survey found that 60 percent of business and IT leader respondents use hard disk within their current storage infrastructure. Hard drives were further said to account for the largest share (nearly 40 percent) of where respondents said their companies currently store their data. And this same survey found that lack of storage and aging hardware were the two biggest challenges facing data storage itself.
Cloud storage is a clear option and target for businesses, but the real question may be implementation. The path you choose to cloud modernization has to be tailored to have the best effect, and that includes having a viable endpoint. You can't simply dump documents into a hard drive folder and forget about them without potentially causing problems later on. This is partly why document lifecycle management is so important: it gives you an alternative to potentially wasteful methods.
What are your options?
Disk storage: The old standby. Hard drives can be the legacy option that are hard to kick. True, if you plan on "cold storage" you might be able to keep HDD's or SDD's running for a while. This isn't a very sustainable solution, though, since over time, documents can accumulate and be a real burden on your overall performance. Disk storage is corruptible, and when (not if) you do eventually migrate your data, the process will be time-consuming and risky. Simply placing files on a hard drive may have been standard at one point, but in 2018 it's more of a stop-gap at best. Any cost-benefit analysis involving hard storage should take maintenance and replacement into account.
Hyperconverged Infrastructure (HCI): A popular buzzword in data circles, HCI involves pushing data services beyond the servers themselves to a more flexible space (HCI can also refer to "human-computer interaction," so it's easy to get confused). It's part of the virtualized vision for the future, where advanced software could make for a sleeker, more scaleable data backbone. As far as documents are concerned, hyperconvergence means that compute and networks are bundled alongside storage. While organizations have the freedom to scale out, they can face financial and future-proofing hurdles as they try manage ACI adoption. And hyperconvergence is not separate from the cloud, which means that there will still be the standard concerns of cloud management to contend with. Speaking of which…
Cloud storage: If disk storage is the past, and hyperconvergence is the future, then is the cloud still the present? That might be one way of putting it. Since there are so many options to choose from in this space (Amazon Web Services, Microsoft Azure, and Google Cloud Platform, to name a few) this might be where your search for more storage starts. The cloud is certainly a far more feasible prospect for many small-to-medium-sized enterprises in 2018 than it may have been in the past. However, the true advantages are only there if you do your homework. Not every cloud is the same and your company will need to use its own priorities and choice of ERP to come to the proper decision.
This isn't a comprehensive list by any means, but it hopefully has you thinking about your enterprise's future. With a little thought, you might find a use for your documents that you hadn't thought of before. Remember: documents are always sources of data, even after you're finished with them, so don't let them go to waste.