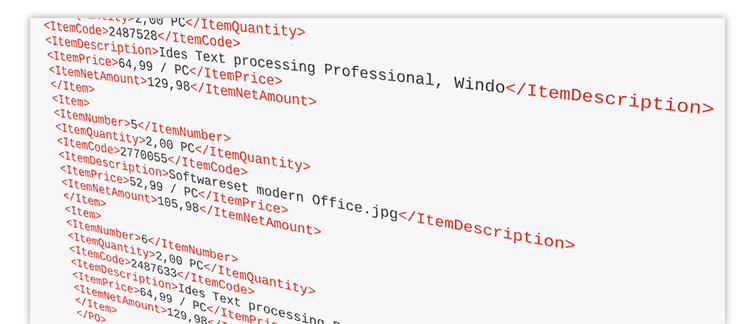 From EDI to XML: Making Conversion Simple
With the right knowledge and tools, transitioning from EDI ANSI X12 to XML can be easy. There's no need for any programming skills, and the entire process can be automated to suit your company.
Why convert EDI ANSI X12 files to XML?
Working in XML has several benefits:
Data encoded in XML is easy for human users to read and understand.
The XML format is endorsed and standardized by software industry market leaders.
All major software vendors support XML. It is also compatible with a variety of languages on the vast majority of platforms.
Programmers and developers are rapidly adopting this format. Therefore, it's likely any new vendors and customers you work with will need an XML version of your EDI ANSI X12 file.
New value-added networks increasingly require an XML file for upload.
ANSI X12 to XML Conversion
The following screenshots show how to convert to XML using a sample EDI 850 Purchase Order X12 transaction: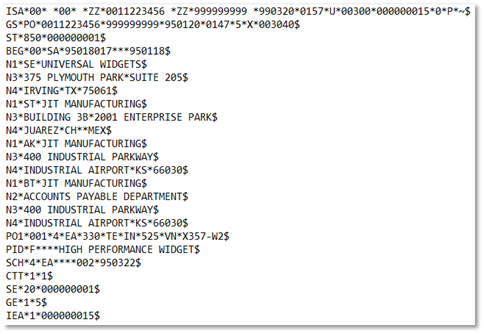 Compleo for XML is configured to separate each column of data into uniform widths to make it more manageable:

Then, the necessary XML structure tree is configured based on existing ANSI X12 XML output samples:

Finally, data is remapped to the corresponding loop elements with logic conditions to ensure it only extracts what is needed. In addition, the elements are set to only appear in the final output when a value is present: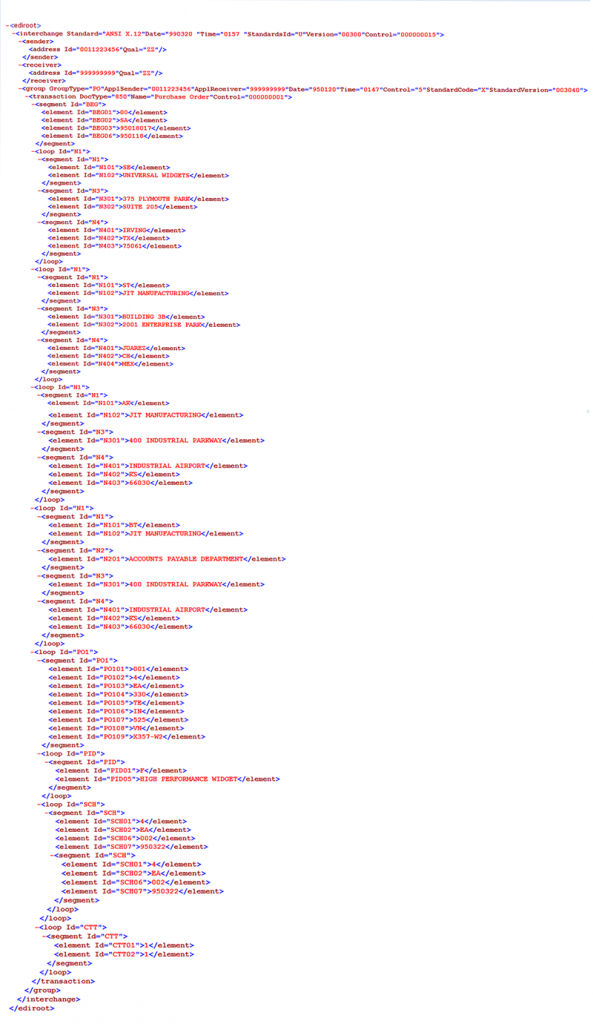 Compleo Hybrid Modules
The advantage of Compleo Hybrid is that it is a multiplatform solution that can keep up with the technology changes and needs of any industry. For example, with EDI implementations a growing trend, Compleo for XML can take existing ANSI X12 transactions and convert them to XML output files while Compleo Supervisor automates the process. This example was a one-time setup based on a X12 Purchase Order. What's more, the process is similar for any X12 transaction form.
Whatever needs you have, Compleo can help you create accessible, accurate business documents in the proper format. Contact us today for more information.
Compleo Hybrid Modules used: