From Purchase Orders to Sales Orders: How to improve your workflow
Fact: purchase orders and sales orders are standard for every business transaction. That alone is enough of a reason to prove how important they […]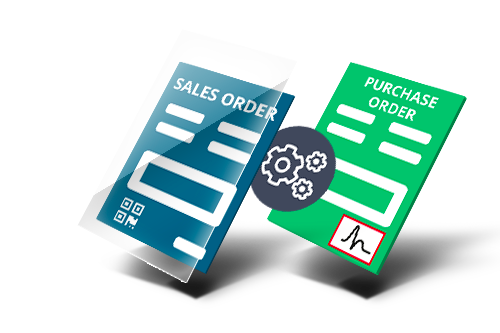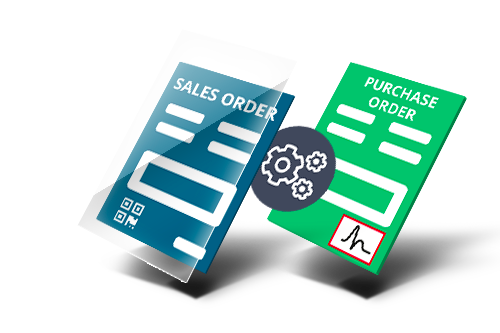 Fact: purchase orders and sales orders are standard for every business transaction. That alone is enough of a reason to prove how important they are, no matter your industry. Not only does a PO symbolize a legal contract between a customer and vendor, it acts as a material mode of communication between them.
However, many practical boundaries must be considered in order to avoid errors. Transaction accords have a very specific dynamic and need to be handled with precision by both parties' accounting departments. Furthermore, any inaccuracy can lead to unsuccessful transactions, and in some cases, even legal repercussions.
What's wrong with processing orders manually?
You spend countless work hours on repetitive data entry requirements.
Keeping track of emails, contracts, and vendor information consistently reduce employee productivity.
A paper-dependent environment leads to unnecessary manual hiccups and material misplacement. Because of this, bottlenecks and multiple points of failure are more likely.
Manually handling approvals and requests stalls the entire Order-to-Cash cycle.
Delivery delays are any vendor's greatest nightmare. Ultimately, on-time delivery and product quality are the only things that ensure customer satisfaction, whatever your production process. Needless to say, delay patterns in sales processes become less sporadic overtime when it comes to such liabilities.
The answer to inefficiency: Automation
Automation software is extremely flexible and can be implemented to fit business needs. Due to this, you can adapt to contrasting needs whenever necessary while ensuring that you maintain efficiency.
How can automation help? To begin with, it eliminates the need for any manual data entry requirements. This means that you save intensive labor resources and can direct employee attention towards productive tasks.
Probably the most important advantage that automation offers lies in streamlining workflows. More than 50% of the purchase order to sales order process revolves around approvals and requests. Fortunately, automation excels at trimming down physical intervention at each stage. As automation becomes more widely accepted, complex workflows are being handled intelligently. Specifically, this involves the help of dynamic routing and process optimization techniques.
Implementing centralized automated services can even improve credit management as they guarantee no overdue funds get lost in the mix. The system can automatically send reminders to customers regarding due payments and notify them if they approach their credit limit. This helps both customers and vendors avoid any escalation towards legal actions.
Automation lets you say goodbye to paperwork and all the redundancies that come with it. From purchase order creation to sales order processing, it removes every unnecessary roadblock, simplifying the sales process and prioritizing audit compliance.
Businesses worldwide follow the PO to SO process as a centralized method of transaction. As we enter the fourth industrial revolution, automating processes and going paperless is the only way forward. As automation grows, productivity will grow with it, eliminating any room for errors.
The time now is not to reinvent the wheel, but to adapt to it. With automation, your workflow can be smoother, more transparent, and, as result, more reliable. In addition, delays can be less of a concern as customer satisfaction becomes more prominent. In the end, you will have a process that is less time-consuming and more fruitful.
As a Technical Writer for Symtrax, Priyanshu Anand uses his writing experience to write engaging marketing content that educates audiences on the benefits of automated business processes.