Does your company make you work from home? Would you like this to become an opportunity to manage more efficiently your document workflow? Wherever you work, likely, your company has at least considered telecommuting over the past few months.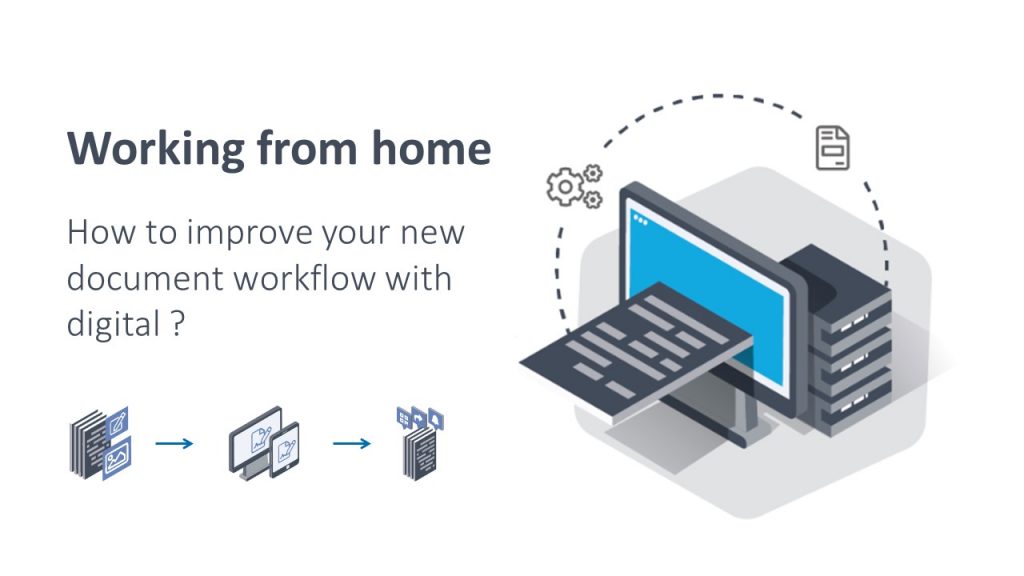 First of all, you may very well prefer this routine but your way of get in contact with people has significantly changed too. You can more focus on family activities, but you can't travel to see your clients or suppliers anymore, so how do you offset this face to face contacts? While this is hardly a new concept, it's one that's indeed taken center stage in 2020 as video conferences, and home workspaces are not just desirable but necessary.
If you've found yourself having some issues of telework, you're not alone. Surveys are showing that employees tend to prefer working from their home over the office. That's plenty of reason alone for businesses adapt to the change. However, some companies may be more reluctant to do so. Here are some advantages, as well as some inconveniences, to consider if you want to stick to the trend.
Advantages
On the one hand, there has been a surge of 60% of remote processing. Clare Lawson, Chief customer officer at Ogilvy UK, said. Also, a new Deloitte survey in May 2020 announced that 70% of employees find working from home a positive experience.
Moreover, Nelson Phillips, professor of marketing innovation in London's Imperial College Business school, states some companies have made five years progress in 2 months.
In our opinion, this be an opportunity to digitalize from home setup.
Disadvantages
On the other hand, there is a delay of 26% of deals because of technical compliance approvals, and 38% of employees say they still must use paper-based processes and manual admin methods despite the availability of faster and simpler software alternatives (2019 Webexpenses survey).
What's more, a more significant number of people are using their own devices for work, with a 25% increase seen since the 23rd of March 2020. Unfortunately, it has a knock-on effect with security compliance breaches, including GDPR, ISO 27000… In general, concern over security breaches is usually one of the most significant barriers to working from home.
Conclusion
Our advice is to provide and manage specific training about new security policies with remote employees related to digital document approval workflow processes. Your company and your front-line staff need to be ready for any significant changes.
Also, you need to install a system with hierarchy and access rights to folders to secure all such enterprise business documents. Finally, if your solution is encrypted, it should meet the conditions of relevant security compliances