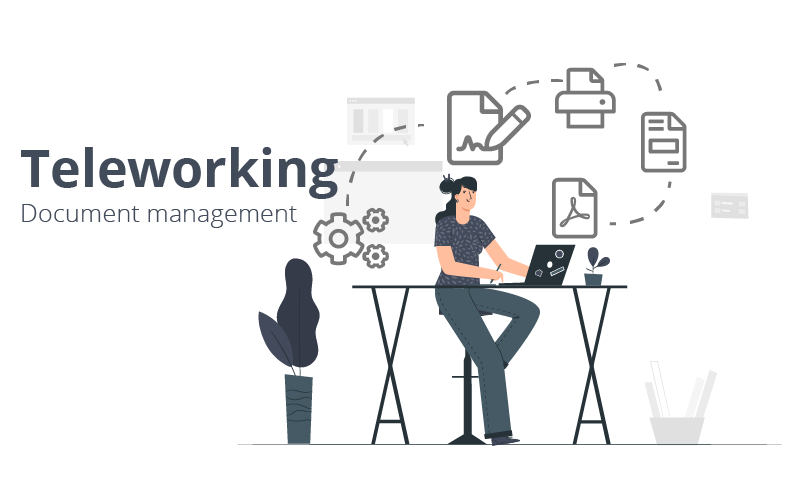 Teleworking is becoming increasingly common. If your company is relatively new to remote working, adapting to it could feel disruptive. Fortunately, it's possible to maintain and even improve your approach to document management while employees are offsite. Whether it's a question of document monitoring, signing commercial documents, or digitizing documents for printing, Symtrax can help you follow best practices. Read on for three tips to guarantee seamless continuity, even when working remotely.
1. Monitor your document processes from a web browser
When you are teleworking, it is essential to keep an eye on your document workflows. By keeping track of each instance, you can ensure that invoices have been sent, delivery notes have been produced, or orders have been processed, among other things.
To do this, Symtrax has developed a web-based console, accessible from any browser or device. Using automated document processing, you can view a document's status in real time. What's more, you can stop or restart each cycle as necessary.
Because of this, your operations can be flexible and give you all the information needed for any situation. Want to confirm that your digitized payrolls have been sent? Check the number of successes and errors from your mobile device. Is your delivery note production behind schedule? Set an email alert. Need to temporarily halt your purchase order validation workflow? Don't panic: take control! Browser-based monitoring decentralizes your document processes and gives you the option to make changes, no matter where you are.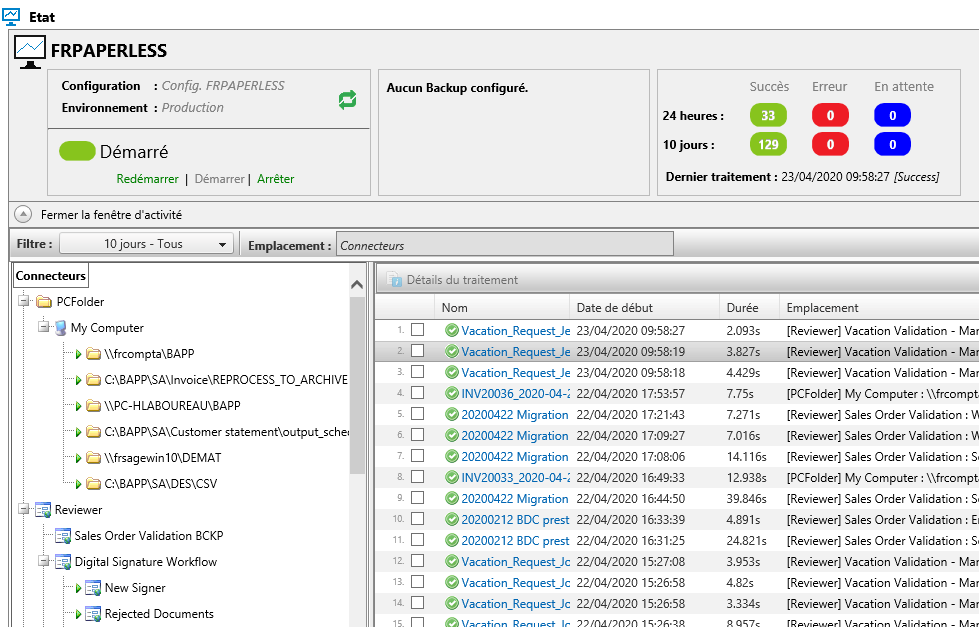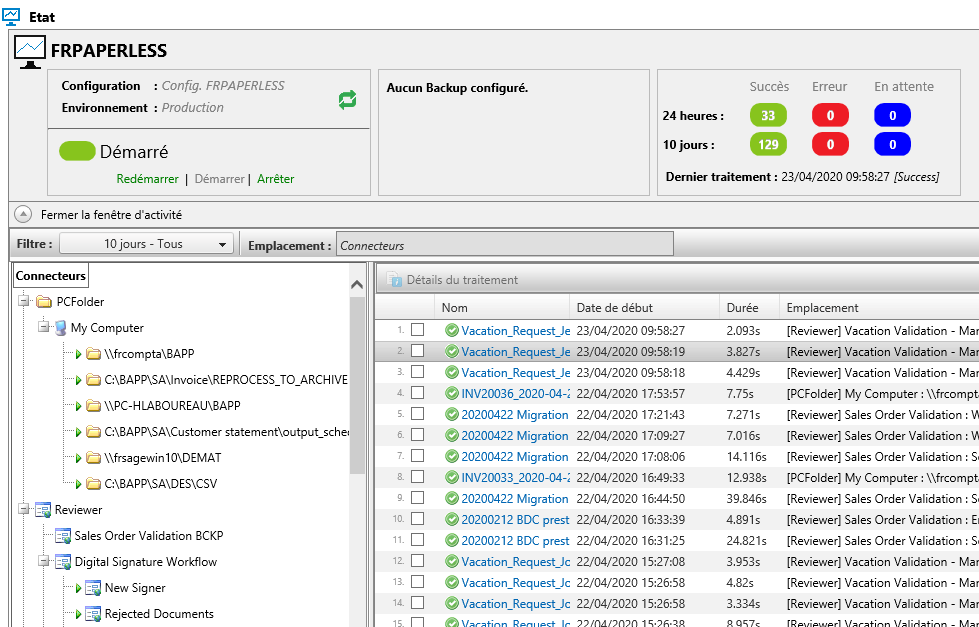 2. Sign business documents on a mobile device
If your company haven't done so already, it's time to opt for electronic signatures. There are many available solutions available that allow you to sign individual documents. But is this really enough? Wouldn't it be better to send masses of documents to your partners in bulk for signature (such as order validations, order acknowledgements, and delivery notes)?
How about a solution that allows you to connect an internal validation and signature process with all the richness of a workflow? What if you could then have your partners or customers sign documents in just a few clicks from any location? That's what our Compleo solution allows you to do.
On the security side, we accomplish electronic signatures via two-factor authentication — first by email and then by SMS — in order to confirm the recipient's identity. Moreover, our solution recovers important data allowing you to create a detailed description file, including the IP address and location of the person signing.
3. Digitize documents intended for printing
Many companies still print paper copies on a daily basis. Although it may be the norm, this is often tedious and wasteful. If you're working from home, now is the chance to go paperless!
Digitize your documents without touching your existing applications. Store files in an electronic archiving solution and send a unique link by email. By doing this, you will receive a notification when the document has been read. Alternatively, you can set up an electronic document validation process. This has only advantages, such as speed, mobile accessibility, and real-time monitoring, just to name a few.
As a result, you can make your document management workflow more agile, save money, and reduce your company's carbon footprint. In this way, adapting to telework can also mean long-term improvements with permanent benefits.
Successful teleworking means digitization. Keep your document management flexible with Compleo software solutions from Symtrax.